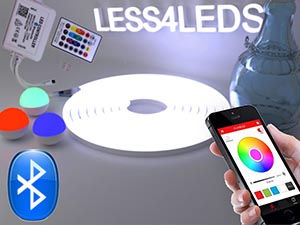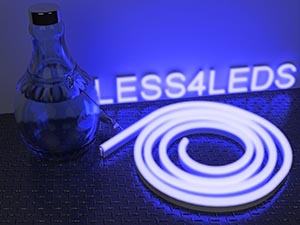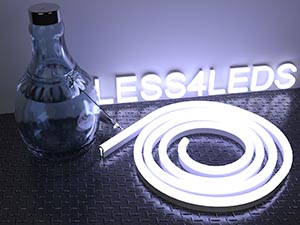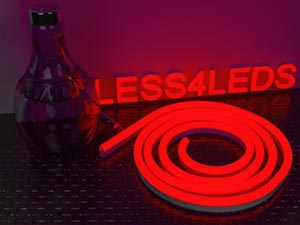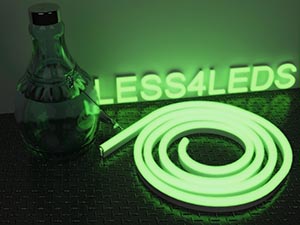 L4L-110-RGB-NR-BT
Complete Set
Ready to use
---
How to use it :
1 . Scan QR code to choose installation software according to your mobile phone system with the version of ISO or Android system.
2. Enter the software, click the Bluetooth in your phone, search Bluetooth RGB controller, connected to controller and input matching password :"1234 ".
3. After successful connection, Enter the touch interface in your phone, there are 15 DIY buttons, long press any button , then enter the DIY color ring mode, under the color ring mode, you can set any color, and colors changing and speed, brightness adjustable. If you don't like this mode , you can clear the setting, then reset it.
4. In the main touch interface , press the music button , enter into the music mode, select songs , lighting and colors will be changed according to the rhythm of the music.
5. If  you don't use your phone to control the lights, , you can use the handheld remote controller.

Note :
1. This controller should not be overload or short circuit.
2. Make sure Bluetooth is turned on, check if the correct software version is installed.
750W Blutooth Controller with Neon Rope Multi Color RGB SMD 5050 Strip
---
SPECIFICATION STRIP:
IP Rating: IP-68 (Waterproofed)
Length: per selection
PCB: Width 10mm
Overall (Silicon enclosure): W 12mm, H 19mm, L 100m
Operating temperature: 85 deg
Supply voltage: 110v-120v volts
Chip Size: 5mm x 5mm
Viewing angle: 120 deg
Color Rendering Index (CRI): 80 to 85
Cut Length: every 19-5/8" (50cm)
---
Bluetooth Music 110-130V DIY RGB remote controller, support IOS 6.0 , or Android system 4.3 version or above and Bluetooth version 4.0 or above.
You can use 24key IR remote to control it , or use smart phone to control it .
This controller is designed for 110V / 220V RGB LED strip, RGB neon tube, etc. After easy installation and settings, you can use your Phone (IOS 6.0 or Android system 4.3 version or above) to control.
The remote control distance 25-30 feet.
SPECIFICATION Controller:
Connection Methods: Bluetooth Version 4.0
Suitable Phone OS: IOS 6.0 or Android system 4.3 version or above ,Bluetooth version 4.0 or above .
Software language: English , Chinese, automatic recognize language according to OS.
Working Temperature:-20~60C
Working Voltage: AC110V-130V(US plug)
Common anode
Output channel:3CH/RGB
Output current:max 3x2A
Power : max 720W
Effective Remote Distance: <=30'.
DIY functions , DIY music, etc.